The Joker has long been one of the most loved villains, however, the adorable and colorful Harley Quinn had something to say about that. 
This animated series follows Harley's separate journey as she managed to get away from her ex and start her own adventure.
Season three is yet not out and fans are already asking about the potential season 4. That says a lot about how popular this show actually is.
Here you can find everything you need to know about the next installments of the "Harley Quinn" series, so stay tuned.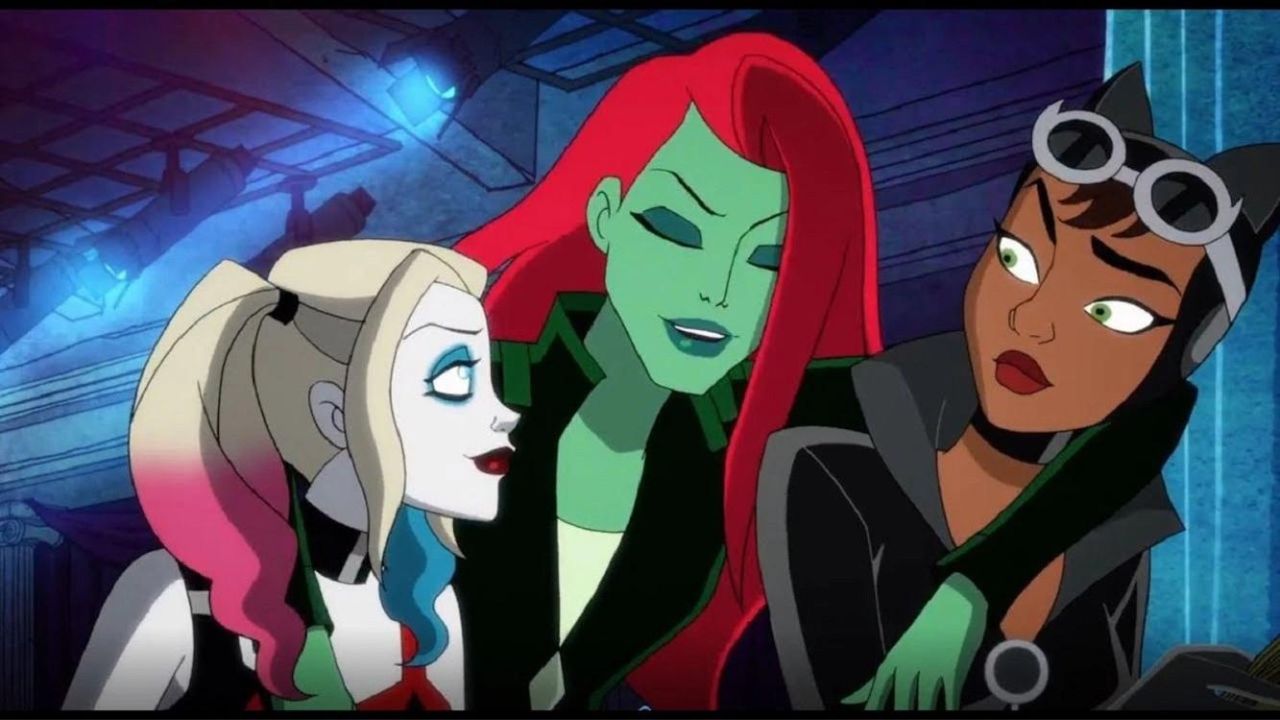 Haley Quinn Season 3 Details
First of all, let's start with the third season that's next on the line to come out. Official release date is set for July 28, 2022.
That's more than two years after the second season came out, but fans are really glad that all that waiting has finally paid out.
The squad is coming back together and we are all going to enjoy the adventures of King Shark, Ivy, Frank the Plant, Clayface, and of course, Harley in no time.
The third season will surely continue the story from the second season. In the last episode, Harley and Ivy barely manage to escape commissioner Gordon and are headed to Central City.
Both showrunners revealed that the third season will mainly focus on the backstory of Poison Ivy and her relationship with Harley.
Halpern and Schumacker also revealed that Harley's past may interfere with her relationship with Ivy. We are going to see more of Commissioner Gordon as well as he tries to restore both his and GCPD's reputation.
Some new characters are also announced by the showrunners and it will include Nightwing played by Harvey Guillen.
This won't be the end of new characters as they also announced more members from the Bat-Family.
We are also going to see the debut of Music Meister. This character will be voiced by Larry Owens and present a 'musical' villain.
Fans can expect him to show up in the episode with Batman and Catwoman when they are trying to express their feelings through a song.
Schumaker also named two characters that won't be returning in the third season and they are Punchline and Zatanna.
Even though they are not returning in the third season they might come back later in the upcoming seasons.
Harley Quinn Season 4 All We Know So Far
Although season three is yet to come out fans are already wondering what is in store for us in the possible fourth season.
The exact release date is still unknown. But after season three comes out more information will definitely be available.
We just hope that it would take them way less time for the fourth season to come out considering that the gap between the season and third season is more than 2 years.
Schumacker and Halpern opened up in an Instagram live and gave us some hints about what will happen in the fourth season.
They mentioned that DC crossovers are probably going to happen with characters such as Power Girl, Red Hood maybe, and Black Canary.
The original plan was to put Power Girl in the first season where Harley looks for advice about her costume.
But, they decided that it is better to save her for later and the time has finally come for her debut in the fourth season.