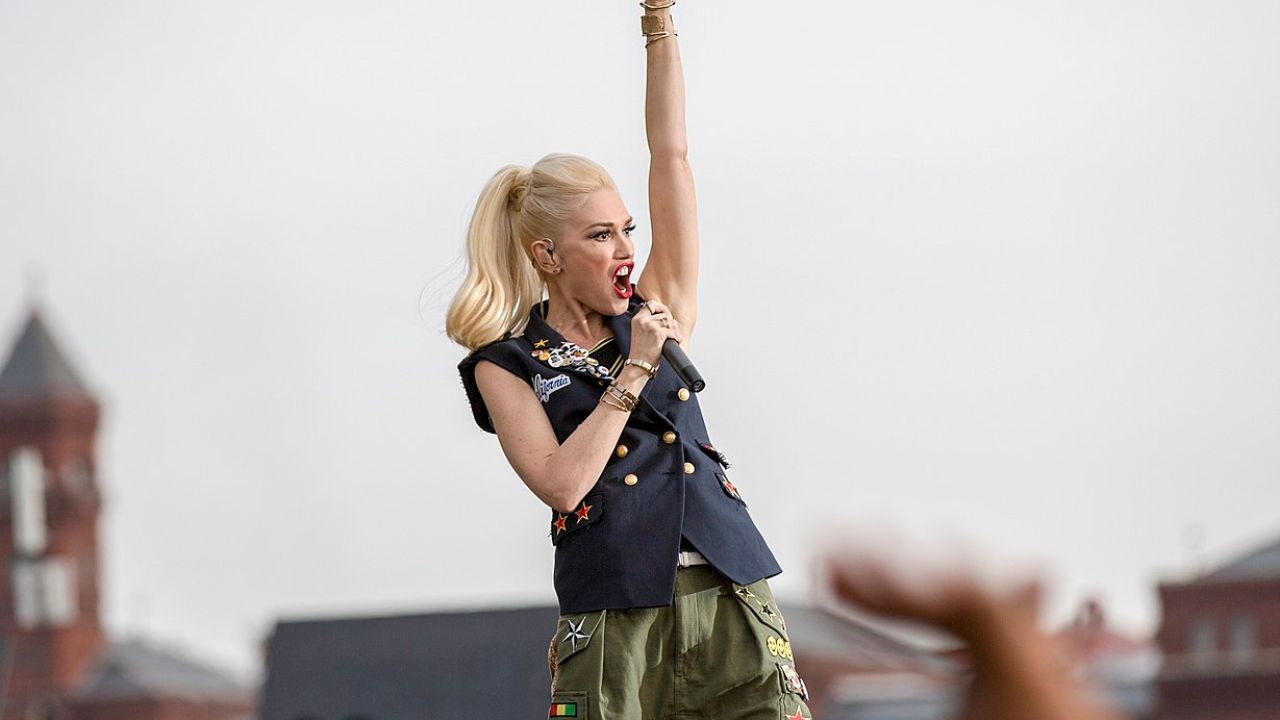 Literally no one can argue with me on this fact – Gwen looks flawless in the new photos she shared via Instagram. 
The older she gets, the more confident she is and happy with her body picture.
Gwen shared a photo carousel on Instagram showing off her new Vera Want designer dress in neon yellow.
Many celebrities have worn the stunning Vera Wang designs, such as Ariana Grande, Scarlett Johansson, Lady Gaga, and Zendaya.
Gwen even wore a custom-made wedding dress on her special day with Blake Sheldon, created, again, by Vera Wang.
Discography of Gwen Stefani
Apart from being the lead singer of "No Doubt", the popular ska-pop band, Gwen has built her own musical career on the side.
The band was active in the late 1990s and early 2000s, before going on a hiatus in 2004 after releasing "Don't Speak".
In 2004, Gwen decided to release her debut solo album titled "Love.Angel.Music.Baby", which also has a Japanese title.
She released her second solo album in 2006, and it was titled "The Sweet Escape".
From 2006 to 2010, No Doubt was once again actively playing gigs and concerts, so Gwen took a break from her solo career.
In 2012, she released her next solo album "This Is What Truth Feels Like", followed by another album titled "You Make It Feel Like Christmas".
Her latest album was released in 2021, and it has a fresh, modern feel to it.
Gwen Stefani faced backlash because of her outfits
Due to many sexy, casual outfits (including crop tops, bikinis, shorts), which she has recently been posting on Instagram, Stefani faced ridiculous backlash from the haters.
Some of the comments were said in a positive attitude, praising her amazing taste in fashion, but others were ruthless, saying things like 'is this what you gave to dress like in order to sell your makeup? Sad', 'you're just a wannabe', and even 'you're way too old to be dressing like that'.
The smart singer did not let any of the superficial comments ruin her mood!
She did not publicly respond to the haters, which is a great attitude towards them.
Gwen just released new video for "Light My Fire"
After releasing the hit song titled "Light My Fire", in which she collaborated with Sean Paul, Gwen officially released the video for the song as well, just a few hours ago.
Take a look at the video here: