From starring in the "Dead Poets Society", "Boyhood", "Training Day", to the "Before Sunrise" trilogy, Ethan Hawke is truly a definition of a global superstar.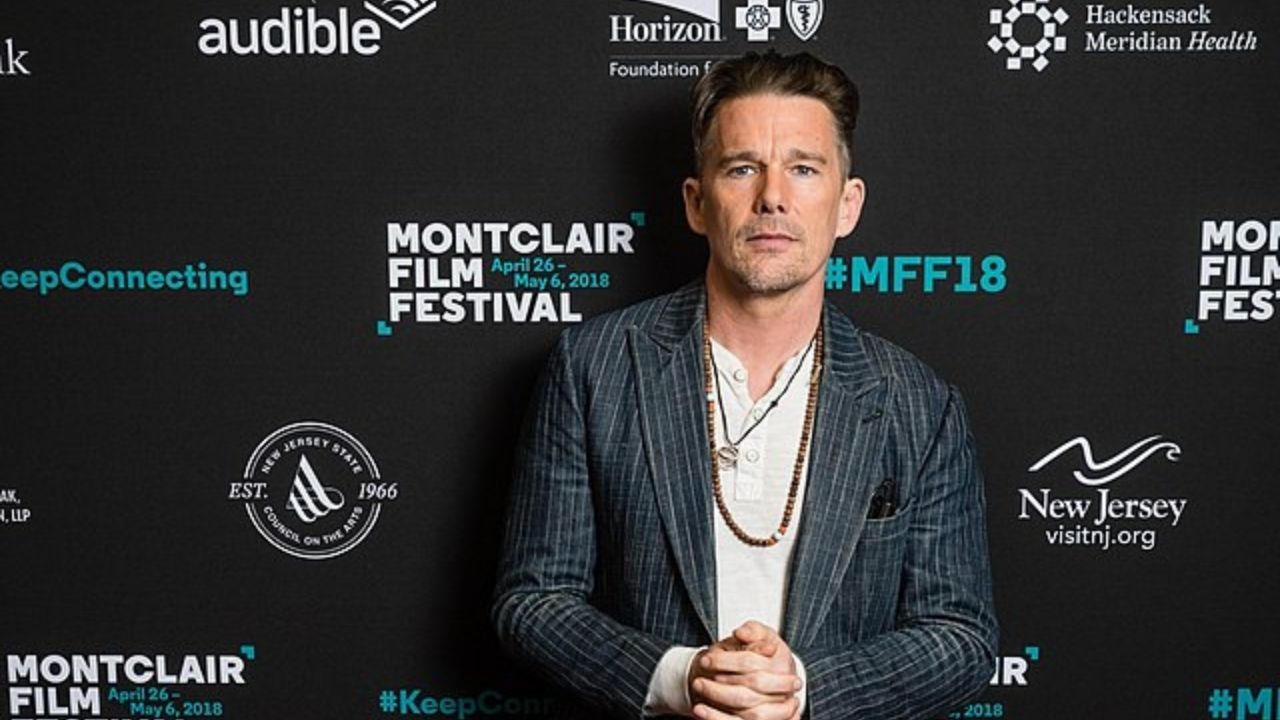 However, recognition isn't the only thing he acquired by starring in some of the most famous movies in the past two decades – he also gained a huge amount of wealth.
We know just how good Hollywood can compensate its most talented, but let's take a look at exactly how much money has Ethan Hawke made throughout his fruitful career. 
Net worth and real estate
In 2022, Ethan Hawke's estimated net worth stands around a mind-boggling $65 million.
As you might already suspect, he made his fortune mostly from his fruitful acting career, which isn't a surprise considering that he starred in more than one hundred movies and TV shows over the last few decades.
But that is not his only source of income. Amongst everything else, Ethan is also a published author and director. Therefore, some of his earnings come from book sales and the movies that he directed.
Plus, on top of all that, he also does stage performances.
Ethan is also a well-respected philanthropist and he gives an inconsiderably large amount of money to charities and other non-profit organizations every chance he gets.
Aside from his bank account, the actor also owns some expensive pieces of property. In 2013, he purchased an estate in Brooklyn for an astonishing $3.9 million. The house is spread over 4.000 square feet and it contains six bedrooms.
Before he bought his new Brooklyn home, Ethan sold his previous 3.500 square feet residence for $6.25 million.
Recently, he even reported being a proud owner of a whole private island in Canada. The island spreads on 3.6 hectares, and its only access by land is through a 60m bridge.
Early Life and Career
Ethan Hawke is an American actor, novelist, singer, director, and screenwriter born in Texas on November 6, 1970.
His parents got married and welcomed Ethan to the world at a very young age. His mom was only 17 at the time and by the time he was four years old, she got a divorce and raised him by herself.
The actor often talks about the tough times he went through at an early age and how he relocated several times before finally settling in New York.
With his mother's permission, Ethan attended his first casting call when he was 14. The audition was successful, and he got his first movie role in "Explorers" by Joe Dante.
The movie had pretty decent reviews, but the box office didn't really go as expected. Due to this failure, Ethan gave acting a pause for a while.
Almost four years later, Ethan returned to the scene and secured his breakthrough role in "Dead Poets Society," alongside the legendary Robin Williams.
From that point onward, Ethan's success and fame were rapidly rising. During the next decade, he landed roles in movies such as "Reality Bites," "Before Sunrise," and "Gattaca." He even directed the music video for "Stay (I Missed You)" by Lisa Loeb.
READ: Maya Hawke: 'I would love to inherit my mother's role in Kill Bill 3'