Jensen Ackles and Jared Padalecki became close during their time acting in Supernatural.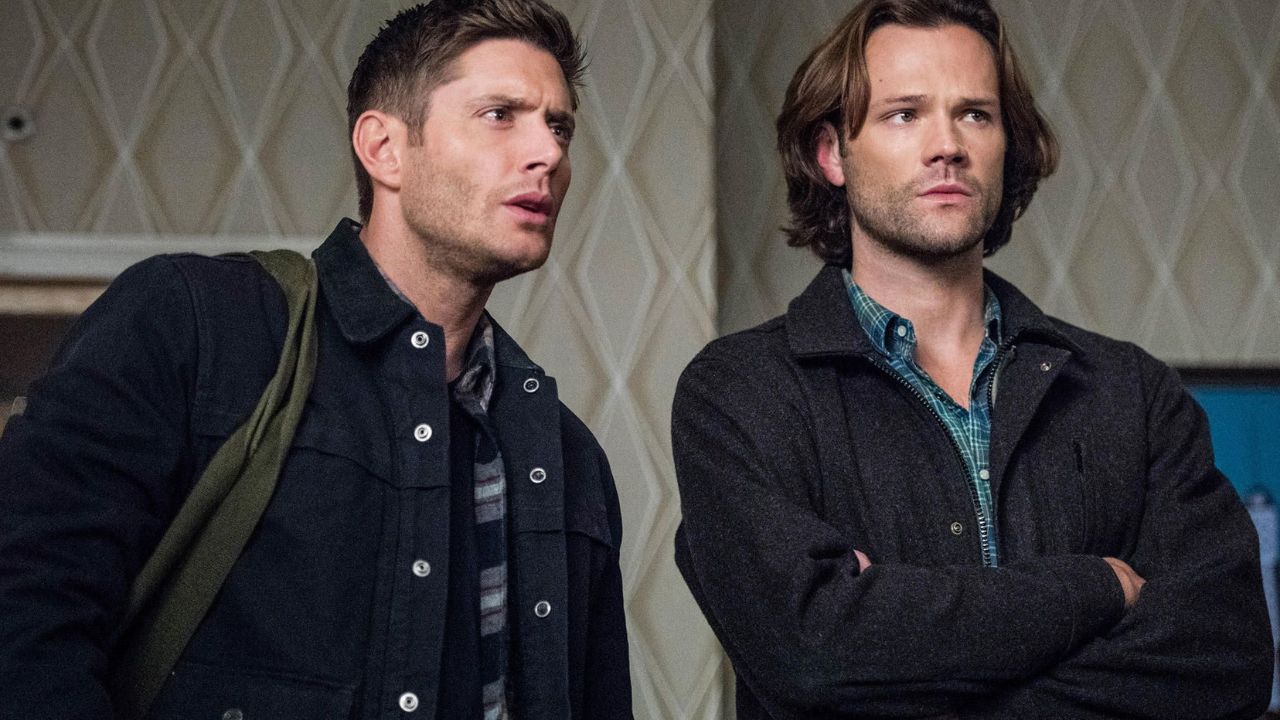 Since the show ended, they have maintained their close relationship. Let us look at the details of their on and off-screen relationship.
How Jensen Ackles and Jared Padalecki Started Getting Along
The first time they met, it was awkward.
Jensen and Jaren revealed that when they met, it was during the series' audition, and no one else was there. This made them feel like they were in the wrong place.
They shared a lot about music and sports, and they quickly became friends.
They did what was required of them at the auditions and got the roles that would change their lives.
After landing the roles and seeing they had similar tastes, the two moved in together.
They lived in the same house until they found their partners in Genevieve Cortese and Danneel Harris, and this forced them to go separate ways, but their relationship remained strong.
They spent much time together rather than with their families since they had busy schedules and had to participate in the shooting.
Jensen Ackles and Jared Padalecki Drama Explained
While celebrating Supernatural's 300 episodes, Ackles stated that he and Jared once had a serious fight in the first season.
While none of them ever said what the argument was about, they acknowledged its significance in helping grow their current relationship.
They agreed they would never fight again since they needed to work as a unit to ensure Supernatural was a success.
Jared Padalecki met his future spouse in Supernatural's fourth season, and Jensen Ackles watched the love story unfold.
According to Jensen, Jared was obsessed with her since she played the role of Ruby, and he always followed her around.
Even though Dean and Sam had disastrous romances in the series, Jared's charm may have played a role since they tied the knot two years later.
Jensen Ackles and Jared Padalecki Were Groomsmen at Each Other's Wedding
Just like Jared Padalecki and Jensen Ackles tied the knot in 2010 too.
They invited all their co-stars to their weddings though Padalecki and Ackles were groomsmen at each other's event.
This shows the long-term relationship they developed over the years.
When Padalecki and Ackles attended Jeffrey Dean Morgan's wedding, they got matching tattoos to show their time together on the hit series.
The three decided to have a crown tattooed on their right arms and referred to themselves as The Three Kings.
While the crowns had different meanings for each of them, their resemblance to 'W' is regarding their time as Winchesters.
The two superstars worked with Misha Collins to create one of the best Halloween pictures.
In 2014, Padalecki, Ackles, and Misha dressed as each other for Halloween.
While Collins and Ackles did a great job mimicking each other, Padalecki's performance was marvelous as he had to make himself short to act as Castiel.
While none of them is short, seeing the 6 ft., 4 inch Padalecki make himself short to act as a shorter Collins was nice.
Jensen Ackles and Jared Padalecki's Families Love Each Other
Their children think of them as family. Ackles and Padalecki's growth from bachelors to having families did not make them spend less time with each other.
They merged the families with their children, acting like the two superstars were brothers.
According to both of them, Jared's children refer to Jensen and Genevive as uncle and aunt.
Many hope the bond between the family continues enabling them to remain 'cousins.'