Shawn Mendes is one of the most famous heart-breaker songwriters currently in the music industry.
Simply put – girls all around the world are smitten with him.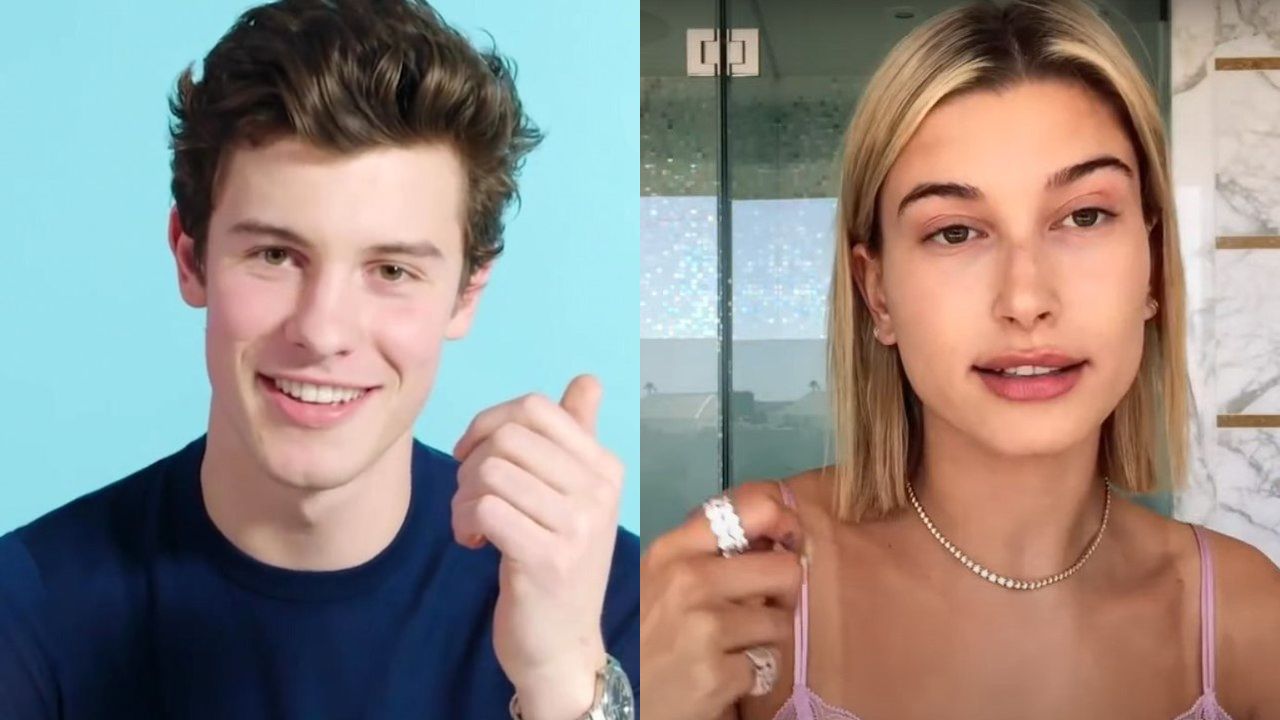 Hailey Bieber, on the other hand, is currently married to the even more popular singer – Justin Bieber.
But reports are that shortly before Hailey and Justin started seeing each other, Shawn Mendes and Hailey Baldwin were a thing.
For a long time, both Hailey and Shawn denied everything but at one point they just couldn't hide it anymore.
Here you can find everything you need to know about the relationship between Hailey Baldwin and Shawn Mendes.
Recommended: Shawn Mendes Taking a Break from TikTok
Were Shawn Medes and Hailey Bieber Ever a Thing?
Shawn and Hailey were first linked together in 2017 but they were quick enough to deny any rumors.
Then, the following year they appeared together at the 2018 Met Gala red carpet and the internet blew up.
Everybody wanted to know are they more than just friends and after months of denying it, Shawn finally admitted.
In an interview for Rolling Stone, in December 2018, Shawn Mendes opened up about his relationship with Hailey Baldwin.
"I can't even label our relationship. It was something like a zone of limbo. But either way, we liked it," Mendes said.
But only a few months after their Met Gala appearance, Hailey and Justin got engaged. Hailey then unfollowed Mendes from all social media profiles.
In an interview with Us Weekly, Mendes had a couple of words regarding Hailey's engagement.
"I congratulated her vie text and I must say that I'm very happy for them both. Hailey is one of the most awesome people I have ever met. We can all agree that she is definitely beautiful but underneath her beauty lays a good heart."
Shawn Mendes and Hailey Bieber Crossed Paths at the 2021 Met Gala
Shawn Mendes, who was dating the singer Camila Cabello at the time, met Hailey and Justin at the Met Gala back in 2021.
Camila was delighted to see Justin and Hailey and she greeted them properly. On the other hand, Mendes only lightly hugged Hailey and shifted his focus to Justin instead.
Related: The Real Camila Cabello Left Fifth Harmony
Justin even complimented his outfit as Shawn was rocking an unbuttoned leather jacket with no shirt on.
Although the encounter lasted a couple of seconds, it seemed that it lasted like an eternity for them.
When Hailey and Justin went their way, Camila and Shawn shared a quick kiss and posed for some photos.
Shawn Mendes at the Vanity Fair Lie Detector Test
Last year, the famous singer was put to the test. He accepted to undergo a series of questions while being monitored by a lie detector.
He talked about various subjects such as his girlfriend Camila Cabello, Taylor Swift's boyfriend, and of course Justin and Hailey.
At one point the interviewer asked him, "Did you and Justin ever talk about your infamous date with Hailey at the Met Gala?"
Shawn answered, "No, we never talked about it."
Interesting thing is that Justin is Shawn's idol and one of the main reasons why he started singing in the first place.