The leading actor of the hit TV show "Peaky Blinders" seems to have found his new project.
With season 6 of Peaky Blinders coming soon, it looks like won't have to wait much longer to see Cillian star in some new major roles. It has been confirmed that the actor is once again teaming up with Christopher Nolan for a new and exciting project – Oppenheimer. 
Although Nolan seems to have switched studios, he doesn't plan on switching his previous star actors.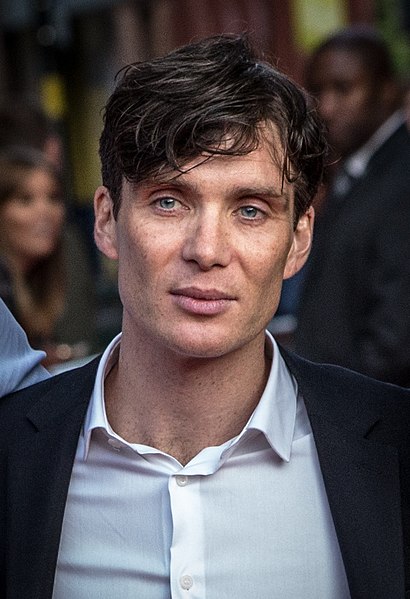 Cillian and Nolan have already worked on three separate projects together. Murphy has starred in the Dark Knight trilogy, Inception, and Dunkirk, all directed by Christopher Nolan. His next role will be one of the creators of the atomic bomb, J Robert Oppenheimer.
In the movie Oppenheimer, Cillian will have a chance to play the American physicist, one of the "fathers" of the atomic bomb in the USA development team. Christopher Nolan will be both writing and directing this new project. 
RECOMMENDED:

Cillian Murphy Lived with Gypsies to Prepare for the Role of Thomas Shelby in Peaky Blinders
The movie is based on the award-winning book "American Prometheus: The Triumph and Tragedy of J. Robert Oppenheimer". So far, we know that the movie will revolve around the complex life of Oppenheimer and his decisions to create one of the most infamous murder weapons in order to save the world. The approximate release date is July 21, 2023.
After a two-decade relationship with Warner Bros, Nolan decided to switch to Universal, making Oppenheimer his first project with the studio. There are rumors that Nolan got into a heated argument with Warner Bros because they decided to release 2021 movies on both HBO Max and in the theatres at the same exact time. 
He also called them "the worst streaming service in the world" and that he thinks they used his movies as "a loss-leader for the streaming services". Nolan's decisions have also been called controversial at times; especially when he wanted for "Tenet" to be released only in theatres, despite that most theatres in the world have been shut down due to the pandemic of COVID-19.
The Hollywood Reporter investigated the collaboration between Universal and Nolan and found out that the filmmaker demanded total creative control, a 100-day theatrical window, a $100 million budget, and a written statement from the studio not to release any movies three weeks prior or after Oppenheimer is released.
Donna Langley, the chairman of Universal stated, "Nolan and Emma Thomas (his wife and partner) have done some tremendous work for the movie industry and have moved the boundaries of cinematic
storytelling. It's an honor to work with them on this extraordinary project and we are happy to share their passion and commitment to theatrical experience".
Murphy isn't the only co-worker returning to work with Christopher. Hoyte van Hoytema (Director of photography), Jennifer Lame (editor), and Ludwig Göransson (composer) will all reunite with Nolan for this new project after working together on Tenet. 
According to different sources, production should start somewhere early next year. Until Oppenheimer is released, we are eagerly waiting for season 6 of Peaky Blinders to be released so we can enjoy some more of Cillian's incredible acting.