Cardi B is a 29-year-old American rapper and songwriter from the Bronx, New York, known for her fierce lyrics, as well as her unbowing attitude towards everyone who comes after her.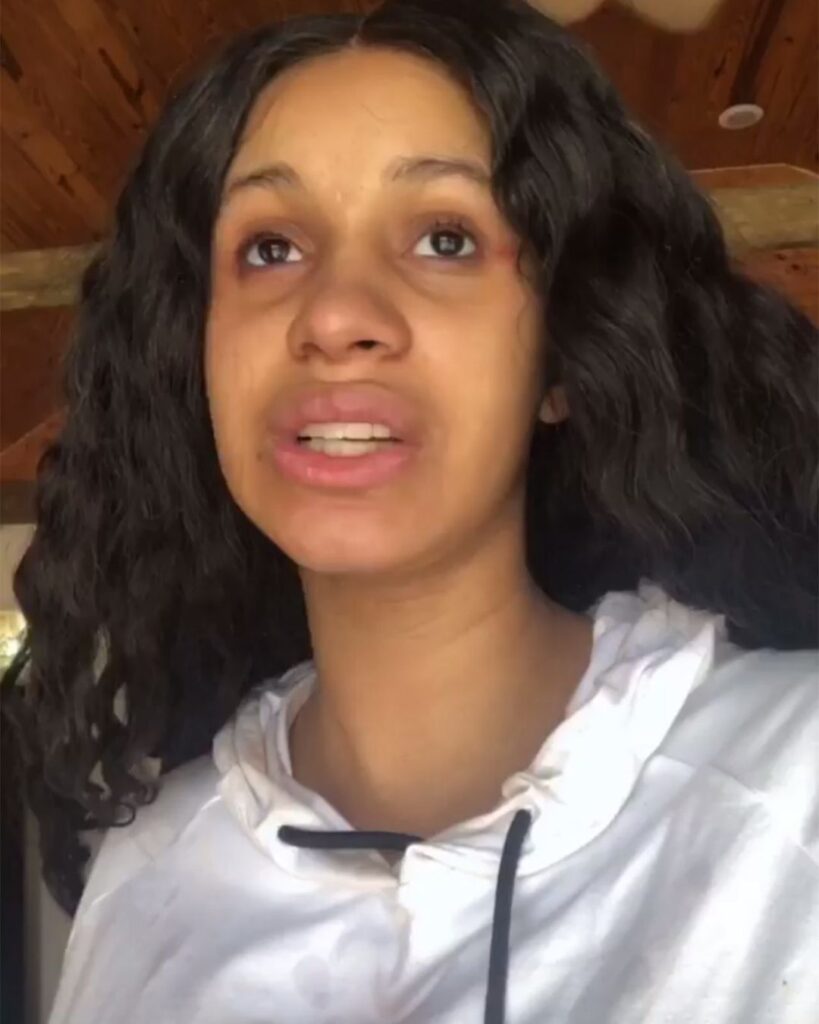 Over the 10 years of her career in the music industry, Cardi faced backlash from other rappers, singers, actors, and followers, because of her decisions.
For example, Nicki Minaj allegedly spoke ill about her parenting skills, however, she denied these allegations.
Cardi was also attacked for the way she behaved at some of her performances, as well as her appearance.
As always, Cardi B responds to these reactions ruthlessly, so read on to find out what the rapper thinks. 
Cardi B without makeup: Ruthless message to all the celebrities
Cardi B is known for being very honest and fierce when she defends herself, no matter who attacks her.
And let's get this clear right away – she gets a lot of backlash for literally anything she does.
For example, Cardi B's fans were disappointed and kind of repelled by the fact that Cardi admitted to working as a stripper.
Before the start of her rapping career, she was raised in a rather poor household, so as a teenager, after she decided to live on her own, she started working as a stripper.
When the Vogue interviewer asked her whether she liked stripping, she responded with "Hell yeah, it paid my bills".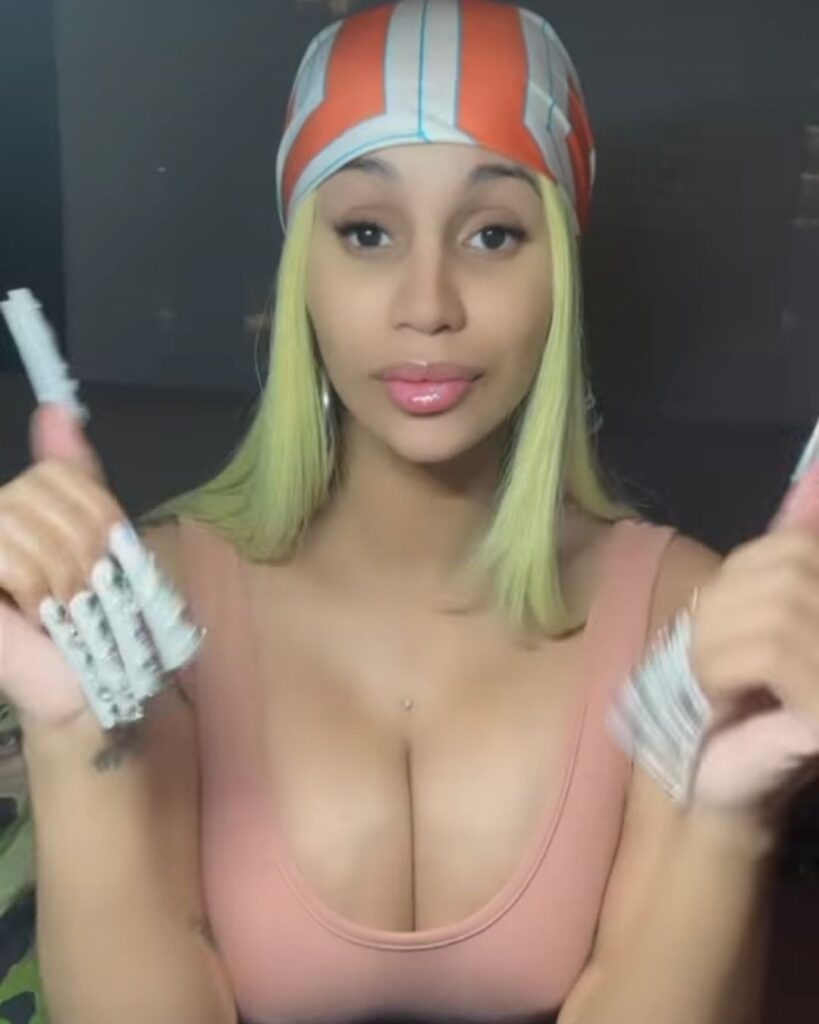 And we respect how brutally honest she is because many celebrities choose not to be true to themselves and choose to hide personal decisions in their interviews.
Another instance of when she was attacked by her followers (or rather her haters), was regarding her makeup and appearance.
She reacted to this type of reaction as well, posting an Instagram video wearing no makeup and saying "I hate them fake b**ches". 
RECOMMENDED

Who is Richer Cardi B or Offset?
She reflected on this situation saying this happens when a woman is successful in any industry, and the haters and the paparazzi always try to bring women down by criticizing their appearance.
However, Cardi is in defense mode for all the women out there!
She concluded the video by saying "Imma stay on top, this person, this face."
Cardi B musical career and family
Cardi B made her appearance in the media when she started making videos and skits on the popular social media platform called "Vine", back in 2015.
Soon after this, she used the platform to launch the start of her rapping career.
She released her debut studio album titled "Invasion of Privacy" in 2018, and she's currently working on her second studio album.
Despite only having released one studio album, Cardi B has 35 singles that she released before and after releasing her studio album.
Her songs "I Like It [Explicit]" and "Bodak Yellow [Explicit]" have surpassed 1B views on the Youtube platform, followed by "Finesse" with 791M, "MotorSport" with 635M, and "WAP" with 450M.
As for Cardi's family, she is a mother of two beautiful children, a girl Kulture Kiara, and a baby boy, whose name the couple still did not reveal.
She has been married to the Migos rapper Offset since 2017.
Billboard, The Hollywood Reporter, Black Enterprise, Vanity Fair, and even The Guardian and BBC News gave Cardi B the title of "Queen of Rap".
Cardi B has a lot of influence on the younger generations as she is very ruthless when it comes to defending herself and being true to herself.
She has also had quite an impact on the music industry because a lot of new female rappers have emerged from the shadows of the industry with the new sense of confidence given by their fellow rapper Cardi B.