Janelle became part of the Brown family when she tied the knot with Kody in a spiritual wedding.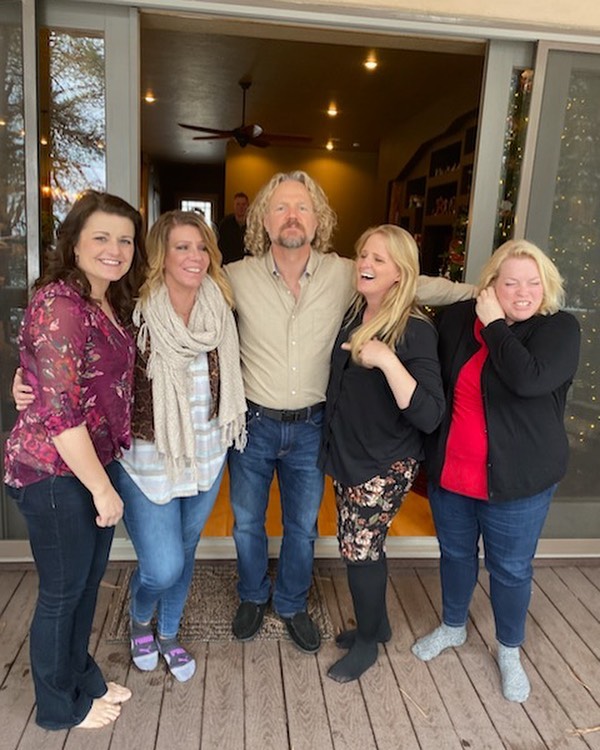 She became his second wife since, at the time, the family patriarch was already married to Meri for more than two years.
Kody and Janelle's relationship remained strong when he married Christine a year later and married his fourth wife, Robyn Brown, in late 2010.
The two brought forth six kids, with the last born, Savannah Brown, being born in 2004. So are they still together?
Janelle revealed she thought of ending her marriage to Kody in season 16. The audience watched as the family struggled through the pandemic.
The relationship problems between Kody and his partners were amplified by the lack of consensus on safety procedures.
While Meri and Robyn adhered to Kody's set of rules which entailed sanitizing groceries and mail before carrying them into the house, changing clothes after visiting public areas, limited trips outside, and extreme social distancing, Janelle and Christine decided to spend time with their adult kids instead of going to spend time with their husband.
During the period, the reality star revealed that she harbored thoughts about leaving her husband.
She revealed, "I've had to really think.
My children are almost grown, and there's not a huge necessity anymore to stay.
It was a wonderful way to raise children.
With Kody and I right now, our relationship is pretty strained. And you know, it's easy to walk away."
In season 16, she revealed that she is committed to staying with the family even though she has issues with their marriage.
This makes many wonder what may have changed.
They Are Still Married
There has not been any report that she has left Kody, so it seems that they are still married.
Still, many people have noted that Kody has not appeared together with his wife in her Instagram pictures for a long time. Janelle is also still close to Christine.
During a thread concentrating on whether Janelle had left her marriage, one person stated, "It seems like she's spending a lot of time with Christine lately, so maybe?"
Another person wrote, "Maybe something happened when filming was complete?"
Another went on to predict, "Janelle will never officially leave. Kody will visit her on occasion as a friend, but like many older wives in polygamy, they're turned out to pasture to live their life alone with their children and grandchildren to give them love."
An insider revealed at the start of 2022 that Janelle was motivated to leave her marriage after seeing the positivity surrounding Christine after she divorced him.
The source stated, "Janelle meant it when [she] said she would leave Kody.
It's going to happen.
She sees how happy Christine is now that she's 'free' from Kody and strongly considers separating from him.
Christine and Janelle are very close, and they have conversations about it."
Janelle was also spotted renting a place so she could start a retail venture.
This propelled the gossip that she could be making moves on becoming financially stable before leaving the relationship.
She Posts Pictures of Her Kids and Grandkids
In March 2022, fans fueled rumors of the couple's imminent divorce after Janelle posted a picture of her with her grandchildren Evie and Axel.
She captioned the photo with a statement, "These two are why I am motivated to take care of myself.
I love watching them grow up and being a part of their lives! Find your motivation and become the best version of yourself."
A few people gave their opinions on the couple's relationship situation.
One fan stated, "You are looking so happy lately. I hope that means you are single and ready to mingle."
Another fan went on to say that Janelle had left Kody by saying, "I'm proud of you and Christine … It's still hard to leave someone you once gave your heart [to].
I wish you ladies the best!"
Some questioned Kody's whereabouts, noting that her recent posts were about her kids and grandchildren.
People will have to wait to see what she decides on her marriage with Kody.