If it weren't for TikTok, many of the famous social media influencers that we know today would probably still be unknown to the general public.
One of these influencers is Addison Rae.
Addison's popularity is currently off the charts. She holds the record as the fourth person with the most followers on TikTok, 87.8 million, just behind Bella Poarch, 89.9 million.
Addison is still very young and her dating history is not that long, but she had her fair share of partners. Here you can find everything you need to know about the love life of Addison Rae.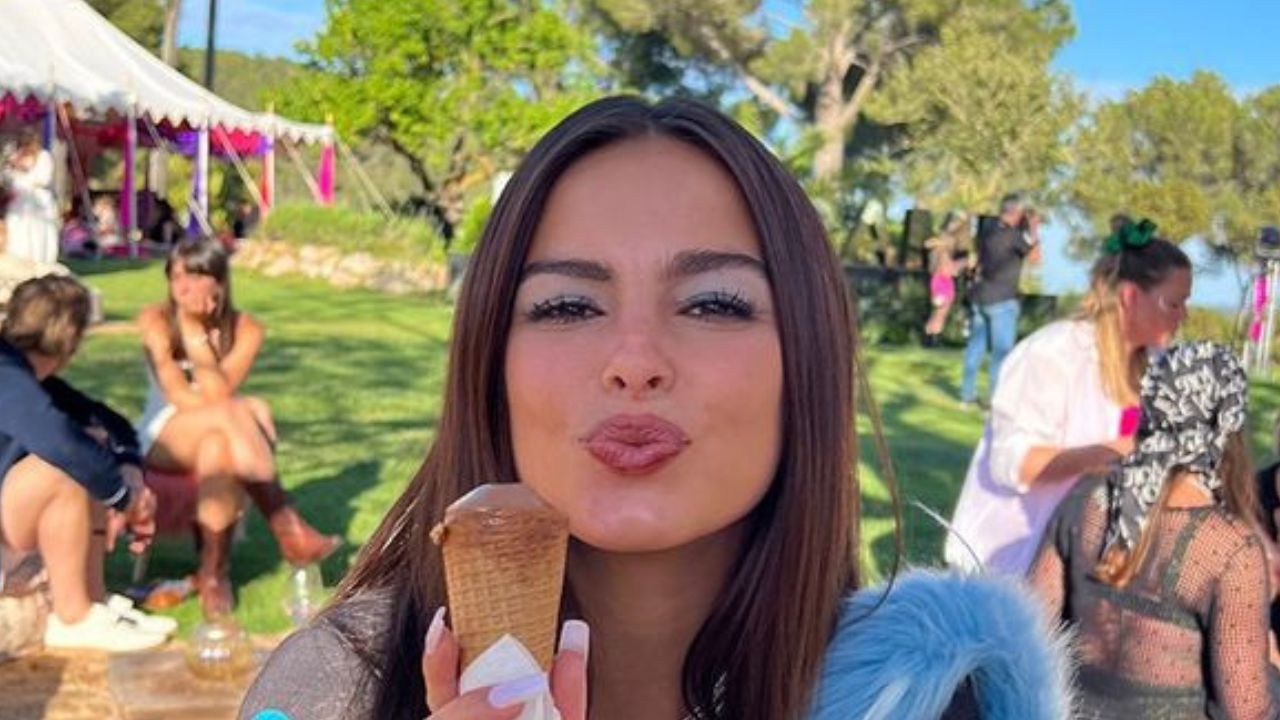 Addison Rae's Complete Dating History
Without further ado, let's check out the lucky guys that Addison Rae used to go out with.
Bryce Hall
I guess when you become famous, the necessity to date someone who is also famous is something ordinary for the younger generations.
Addison was in a five-year relationship with a "non-celebrity" before she started dating her fellow TikToker Bryce Hall.
That was concluded when Bryce mentioned how he managed to hook up with Addison, "Nothing special really happened. I just tried to kiss her, but I knew that she just got out of a five-year relationship, so thought that my chances were very slim," Bryce stated.
When the two were linked in the first place, they denied the fact and continued to troll the fans.
But all of that trolling didn't do them any good, as they confirmed their breakup in August 2020 via Twitter, after being just a couple of months together.
"Single and ready to jingle. Anyways Christmas is literally in 4 months wtf," Addison posted via Twitter on August 27, 2020.
Which was followed by Bryce's tweet, "I'm single now stop asking me."
In an interview with Entertainment Tonight, Addison had a couple of words regarding their decision to call it quits.
"We hit that point in our relationship when it just wasn't as good as it was and on top of that, we are overloaded with work. We decided to break up and focus on our lives instead. Although we are no longer together, we still remain friends."
But the breakup only lasted for a couple of months when rumors started circulating that the pair was back together.
They confirmed the rumors with a YouTube video called "The Truth About Us," which Addison posted on her YouTube channel.
Their renewed relationship only lasted for a couple of months when information surfaced that Bryce cheated and this time, they broke up definitely.
Omer Fedi
The second (and last) person we know that Addison dated is Omer Fedi.
Omer Fedi is a young artist and a member of MGK's band as a guitarist. He and Addison were first linked at the beginning of the 2021 summer.
Omer posted a pic of Addison's shoes, but then he quickly deleted it. However, Addison was spotted at the MGK's show with Kourtney Kardashian later on. 
The rumors circulated until August 2021, when an insider told Us Weekly that the couple was officially together.
"Addison and Omer are a perfect match and they seem so happy together. She's super into his music and thinks that he is an amazing artist," an insider stated.
The couple is still going strong and they were spotted at the Met Gala after-party in May 2022 passionately kissing.