Adam Smith and Billy Porter recently celebrated their fifth anniversary, but the couple has a long history.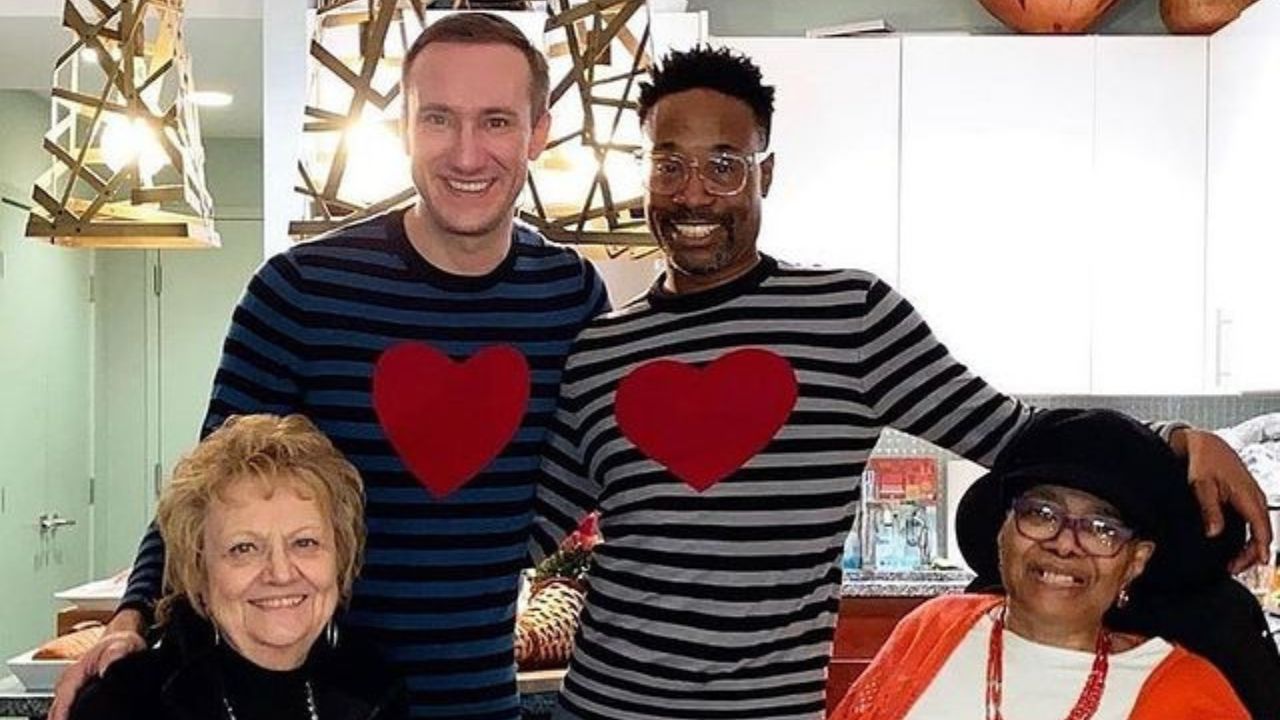 Fans of Amazon Prime's Cinderella may know Porter as the amazing Fairy Godmother, but looking at his real-life love life, Cinderella is not the only person whose life can be described as a fairy tale.
Adam Smith has appeared on several occasions on the superstar's social media platform(s) and accompanied him in various red carpet events.
Even though their relationship has been an open book, we are curious to know about their relationship timeline.
Not long after Smith moved to New York from Los Angeles, he met his future spouse at a friend's dinner party in February.
They hit off right away, and as it turns out, it was not by accident.
During a 2017 interview, Smith stated that he sat next to the actor and later realized this was not by accident.
They started dating but maintained a casual relationship for about 12 months before deciding to split.
RECOMMENDED

Here Is How Wentworth Miller Met His Partner Luke MacFarlane
2015
They decided to rekindle their love.
Smith revealed to People, "It had been marinating within me, my love for him and figuring it out and coming to terms with it, over the years."
He knew he was responsible for any changes he wanted to effect in his life, so he decided to approach the topic.
When Billy celebrated his 46th birthday after attending an event in which Hamilton was performing, the two finally decided to give each other another chance over dinner.
2015
When the two got back together, everything started moving fast.
In December, a few months after reconciling, Billy asked for Adam's hand in marriage while they were on a double date with friends in England.
Two weeks later, Billy and Adam tied the knot.
They said they quickly planned their wedding because they wanted to tie the knot before President Donald Trump took office.
As Adam revealed, they were discussing, and his spouse brought up the idea that they must get married while President Barrack Obama was still in office.
They sat and discussed how they could have a wedding before the handing-over ceremony.
2016
Luckily, they managed to have a wedding, which was nothing short of fabulous.
Their intimate wedding happened on January 14.
Adam later joked that he should "create How to Plan a Fabulous Wedding in 10 Days because I had 10 days!"
He confessed that it was fun and thrilling, and the event turned out to be more beautiful than he expected.
Billy revealed to People that they both grew up in families where LGBTQs were considered an abomination.
The idea of marriage was far-fetched since society was not allowed to even dream about it.
No one would speak about it, and the context of marriage was not for gays.
He confessed, "So to see that come around, to see that tide turned, it still takes my breath away.
I found—we found — the thing that has been so elusive, and I'm so excited to share that."
Adam revealed that getting married to the person one loves is extraordinary.
He stated he realized what others were able to do, and now he could get married, and this made him feel excited.
2021
A look at Adam's Instagram account shows that he is in love with his husband.
One can say he is his biggest fan in everything he does, including his development.
He stood with the actor during the pandemic.
The actor was diagnosed with HIV and never talked about it publicly until 14 years later.
During the COVID-19 pandemic, the couple rented a house on Long Island, and the actor managed to talk about his past.
After Porter talked about his HIV status while being interviewed by Hollywood Reporter in May, his better half praised him for his bravery.
He revealed he was grateful to be married to a courageous person and captioned a photo of the actor's cover story.
It read, "You inspire me every day.
Thank you for telling your truth, breaking the stigma, and helping others.
I love you."
The couple has been together for a while, and their love seems to grow stronger.
They do not plan to have kids; however, Adam has nine nephews, which seems enough to make them busy and entertained.